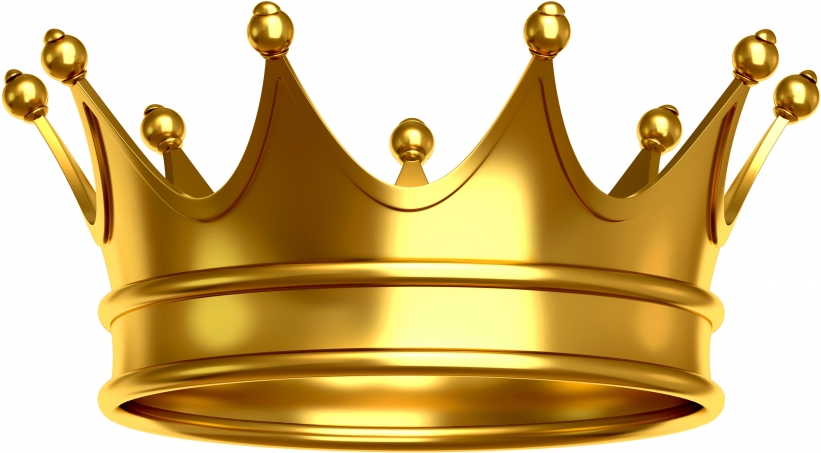 Woman Leaders
MAYNINETEEN interviewed 6 senior female figures in our industry (including MD and Founder of PinPointer) about their career paths, and the highs and lows they have experienced along the journey. Read the enlightening responses to their questions here…
How did you arrive at your current position?
Katie Coombes, Business Development Director at Maynineteen:
I spent 15 years in advertising,  so switching from agency life to running a business  was quite a shock to my system. My Partner and I built the business  from scratch with no investment, no real infrastructure, and to some extent no idea! Over the last thirteen years, we've learnt a lot.
Lynsey Hulme, Managing Director at Maynineteen:
After university, I had absolutely no idea what I wanted to do other than to be a business owner. It was my only ambition from a very early age. To generate one's own income did then and still does feel like a great achievement. To earn some cash while at Uni I was a childrens' face painter and it opened up a world of performers and events I didn't even know existed. A natural progression into corporate events followed and I found myself spending hilarious afternoons team building with companies in swanky hotels. After deciding to get a 'proper' job, I moved to Manchester and joined an advertising agency where I learned invaluable client service skills before starting Maynineteen. For a while, I had a foot in each camp, working full time and setting up a business. It was really tough to manage both but after our first big job, MCFC's last match at Maine Road, the rest, as they say, is history!
Joanna Waterman, Senior Consumer Experience and Brand Manager at Land Securities:
I have always been fascinated by the world of advertising and how easily people are influenced when the branding is done right. My Dad was Marketing Director for BT, Vodafone and Adidas – He was and still is my hero. I wanted to make him proud, so endeavoured to work in the same field and I have been lucky enough to look after some wonderful brands, including the TV channel Dave, HIP Hotels and Virgin Holidays. In 2011 I successfully secured the role of Marketing Communications Manager at Bluewater shopping centre. I really loved my time there and worked hard to turn the whole shopping centre experience into something amazing and memorable. Last year I was recruited into Head Office, for Land Securities who own shopping centres and offices all over the UK. I'm now driving the Consumer Experience strategy across the portfolio for over 20 retail and leisure destinations. My dad is very proud!
Kaye Walker, Head of Bewonder*:
I joined Jones Lang LaSalle in 2009 as Head of Marketing. Taking on the responsibility for the account management of Aviva, Standard Life, Grosvenor, Legal & General and LaSalle, I led the team in developing and delivering all manner of high profile, creative promotions within JLL's UK shopping malls. Having provided marketing consultancy services for more than ten years, we had spent the last five of those developing into a full-service retail marketing team, providing award-winning marketing solutions for clients and brands. As a business entity, we resolved that in order to fulfil our plans to expand into new sectors and diversify, then we would need a new name and identity to operate competitively within the sector. In May last year, Bewonder* was born.
Alison Bowcott-McGrath, Managing Director at PinPointer UK:
After 14 years in the banking industry, I found the regulation stifling. The red tape was strangling me so I knew I had to get out! Like a lot of businesses, mine started on the dining room table. Just me, a laptop and the excitement of being in charge of my own destiny.
Sarah-Jane Benham, Managing Director at Kru Live:
Kru Live used to be my primary staffing agency when I worked in the field as a brand ambassador and host. In 2010 they won a contract with Hyundai for the provision of staffing and entertainment for the World Cup and needed to expand their internal team. Without hesitation, I applied and became a Staff Booker. We were a team of three back then.  I worked my way up the ranks to Account Manger as we grew before taking on the role of Client Services Director and in 2014 I became Managing Director of Kru Live and Kru Talent. The agency is now 30 strong.
What were the highs and lows of your chosen career path?
Katie Coombes:
It's honestly been a rollercoaster of emotional ups and downs. Running your own business means never being able to switch off and as a result, I have cut short or cancelled numerous family holidays. I've missed weddings, written proposals during funerals, and that day after my wedding I was on-site at an event at 6am while our guests were still at the hotel, but all the hard work and dedication have paid off. I love pitching ideas to clients, the buzz of winning, and seeing the concepts become reality. For me, nothing beats a live event, the connection of people to the location at that moment in time is unmistakable.
Lynsey Hulme:
I feel really proud of what Maynineteen has achieved and how much the business has grown. We had no start-up investment and we have no debt which is brilliant. I think it also says a lot that we still work with lots of our early clients. We've grown together, developing and strengthening the relationships over the years. On the flip-side, it's been hard juggling children. I've had two since starting Maynineteen and switching between MD and mother in a blink takes some practice because you never mentally switch off from either.
Joanna Waterman:
I've travelled to some amazing places whilst working for Virgin; flying first class to Grenada, sitting on an idyllic balcony overlooking the turquoise Caribbean sea lapping the shores of my private beach, and knowing I was being paid to be there was a particular highpoint. I've also been responsible for some fantastic ad campaigns over the years and I feel lucky to now be working in a creative environment with inspiring and imaginative people. The guilt associated with being a hard working mum is difficult to reconcile. The long hours never bothered me before the birth of my son, the opposite is true when you love your job like I do, but it's an ever increasing struggle (mainly with my conscience) to find a balance these days. I returned to work when Gus was 8 months old and felt under pressure to re-prove myself in the workplace. He's 4 now, and starting school in September, but the guilt never goes away.
Kaye Walker:
Undoubtedly the highlight has been taking a small team of just three marketing professionals and subsequently developing the business, brand, and ethos that led to the launch of Bewonder*. With offices in Leeds, London and Manchester, we are now a team of more than 55 marketing specialists, with a diverse range of experience and skills. Our success is founded on the central pillars of understanding our clients' businesses, targeting our activities and tailoring the services we provide to meet their individual needs. We are about trying something new, about turning the ordinary into extraordinary – and we deliver results. As a full-service agency, we're able to draw on an experienced team of experts in all marketing and communications fields, from press relations and social media to advertising and creative. This means that we are able to provide a fully integrated, multi-platform approach to a client's individual needs.
Alison Bowcott-McGrath:
There have been some great highs, including winning contracts for Sky TV and E.ON. In business, there's nothing to match that feeling of elation and satisfaction when the hard work and hours of graft come off. You do have to be tough especially if, like me, you own 100% of the business and everything rests on my shoulders. I guess like a lot of people, I have found it tough juggling the life/work balance. That was particularly true when I was having to take my 10-week-old baby to nursery as I set off for work.
Sarah-Jane Benham:
The highs for me are the people I have the privilege of working with. Creating memorable and meaningful experiences is all about being relevant and authentic to your audience; with that in mind we have a diverse collection of talent on our books who pop in to showcase their new routines all the time. There's never a dull day at Kru HQ! It's our team's mission to build great relationships with those who represent us and our clients so we hold regular breakfasts and social events to develop and strengthen those bonds; we listen to staff feedback and at the end of a campaign we share the great client feedback with all involved. There's nothing better.
Were you guided, mentored or influenced along the way?
Katie:
Advertising agency account management teams, at least in the 90s, were dominated by women and the creative department was always a bit of a boys club. However, the campaigns were run by some very impressive women. I had a female account director who mentored me and helped me enormously. Her advice remains with me to this day.
Lynsey:
For the most part, I've felt my own way and learned from my mistakes. However, having a partner in the business meant I was never completely on my own, from day one I've enjoyed having the support of someone as equally as invested in the business as me. It's important to have someone to bounce ideas off. I do wish I'd encountered more business mums along the way or had someone to tell me I was doing OK at both jobs because sometimes it's felt like the complete opposite!
Joanna:
My Dad has always mentored me from a career perspective, but he never had the struggles of being a working mum. I definitely think that a lot of women suffer massively due to a lack of female role models. I would have loved to have found a mentor that could assist with coping mechanisms. Another successful mum who made me feel, that despite my guilt, I was doing a good job. We are effectively the first generation of women who work hard, become successful, but still want to be, and adore being a Mum. Even today, this is an area that I think is severely lacking and I'm not sure what the solution is but being a working mum is a very difficult path to take.
Kaye:
There have been a number of people who have influenced my career path up to this point, but most recently I had the fortune of being mentored by Guy Grainger, CEO of JLL (EMEA). Having Guy as a mentor has been a huge benefit, not least in terms of making me acutely aware of how every facet of the business feeds into one another – the idea of a team ethic, all pulling in the same direction – is vital to success. We try to foster the same kind of relationships within Bewonder*, where colleagues with different fields of expertise can help broaden each other's wider knowledge, aiding both the personal development of individuals and of the team as a whole.
Alison:
I have been lucky in having some great mentors. Lily Newman, who I met on the Goldman Sachs 10,000 small business programme was one of them. John Leach, who is a non-executive director, is another trusted advisor. There is an interesting difference for me in how men and women approach being a mentor. Women tend to have a softer approach that's considerate of emotions. I think women rely on their gut instinct and act on it implicitly. Whereas the male mentors I have known are more logical and this approach has actually worked better for me.
Do you think it's important to have role models? And why?
Katie:
Role models are vitally important. I'm lucky in that my time in advertising was filled with brilliant women in senior positions and I knew that my gender was never going to stop me achieving. I have a daughter now and it's exciting to know she'll grow up in a world with female presidents and prime ministers.
Lynsey:
Yes, definitely. Self-employment can be a lonely place. You don't have a boss so when you don't know the answer, sometimes all you've got to rely on is your instincts. It's good to learn from people's mistakes and to witness their achievements.
Joanna:
I think role models are vital but, as discussed above, I think hard-working, successful mums are few and far between. We tend to be surrounded by extremes; successful women who have chosen a career over having children, or wonderful mums who have surrendered their careers in favour of giving their children 100% of their time. The middle ground is still the road less travelled but it will be interesting to see how it develops in the future.
Kaye:
I think it is important to have goals and aspirations – and in many cases that can involve emulating the actions or manner of role models. There are a number of people from all walks of life whom I admire greatly for a variety of reasons. On a day-to-day basis, I think it's important to have faith in your own abilities and have the right team around you. It is said that the best ideas are rarely born in a vacuum, and this is certainly true in the world of marketing, where having people to bounce ideas off, to offer words of support, encouragement or advice, is absolutely invaluable.
Alison:
You cannot underestimate the importance of business mentors. The people who have 'been there, and done that' in terms of growing a business, raising investment, and experienced the lifecycle of a business are invaluable. If nothing else, they can save you time and money because you can avoid making the same mistakes that they made. It's also really important to have someone who can act as a sounding board to bounce ideas off and to turn to when you need to discuss your next step forward.
Meet the women leaders we spoke to:


Top row, left to right:
Katie Coombes, Business Development Director at Maynineteen
Sarah-Jane Benham, Managing Director at Kru Live
Lynsey Hulme, Managing Director at Maynineteen
Bottom row, left to right: